Services offered By Halleen
Halleen offers an array of livestock and services to fit in with the customer's requirements, whether they are a first time importer of a veteran of the trade.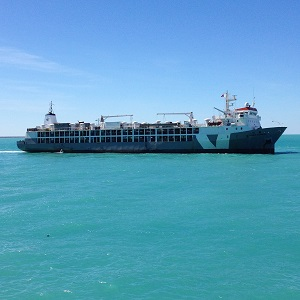 Livestock by Sea:
This has been the core business of Halleen's over the past 30 years. Once livestock specifications and importing countries health protocols are met, the stock is loaded on to world leading livestock vessels accompanied by a certified Australian vet or stockman.
Livestock by Air:
Air consignments are generally for small quantities or high valued livestock such as breeding animals. The livestock are loaded into custom made crates to suit the stock's size and then loaded onto the aircraft. Numbers can range from putting the livestock in on a commercial aircraft up to chartering a whole cargo plane for a consignment.
Management Services:
With a team of highly experienced staff, Halleen's management can assist companies domestically and internationally with their agribusiness requirements. Through our experience right through the supply chain, we can provide a holistic management approach that can service one sector or the whole supply chain. This service epitomizes the relationship between best practice management and profitability.
Consulting Services:
Halleen Consulting Services brings in the experts to provide support and advice from planning to executing agribusiness concepts or optimizing current operations. This customizable consulting service can range from small to large operations.